If you're looking to draw inspiration from offices in different cities, you may want to check out a well-known

office location

, such as the beautiful

San Francisco

. There are quite a few companies that showcase an amazing

San Francisco

office interior design. You can base your own office on your favorite design, or you can use several designs to come up with your own idea. Use the following

San Francisco

office design ideas to come up with a design that works for your office.
Slack
The office at

Slack

Headquarters is inspired by a love of all things hiking and nature. It features nature-inspired tones such as brown, gray, black, blue and green. You can also find greenery in the form of houseplants, indoor trees and moss walls. There's even a wall with a mural of a blue sky, plus an outdoor garden area. Finally, you can find cozy seating and wooden elements throughout the office.
Airbnb
Airbnb

makes it easy to rent temporary housing, so it's only fitting that it features a relevant office interior design in

San Francisco

. In fact, the Airbnb office features rooms in different themes, such as the camp-inspired or Mexican log cabin

conference rooms

, as well as an Italian living room or movie-inspired black boardroom. The idea is to showcase some of the most popular listings in the Airbnb office.
SurveyMonkey
There are many people who would say

SurveyMonkey

has one of the coolest offices in

San Francisco

. When you step inside their office, you're greeted with a lit logo on the wall, which features their mascot, a monkey named Goldie. You're going to find Goldie throughout the office. The office also includes bright colors, cozy seating, meeting pods and an open meeting space. To top it off, employees can enjoy lunch in a gourmet cafeteria.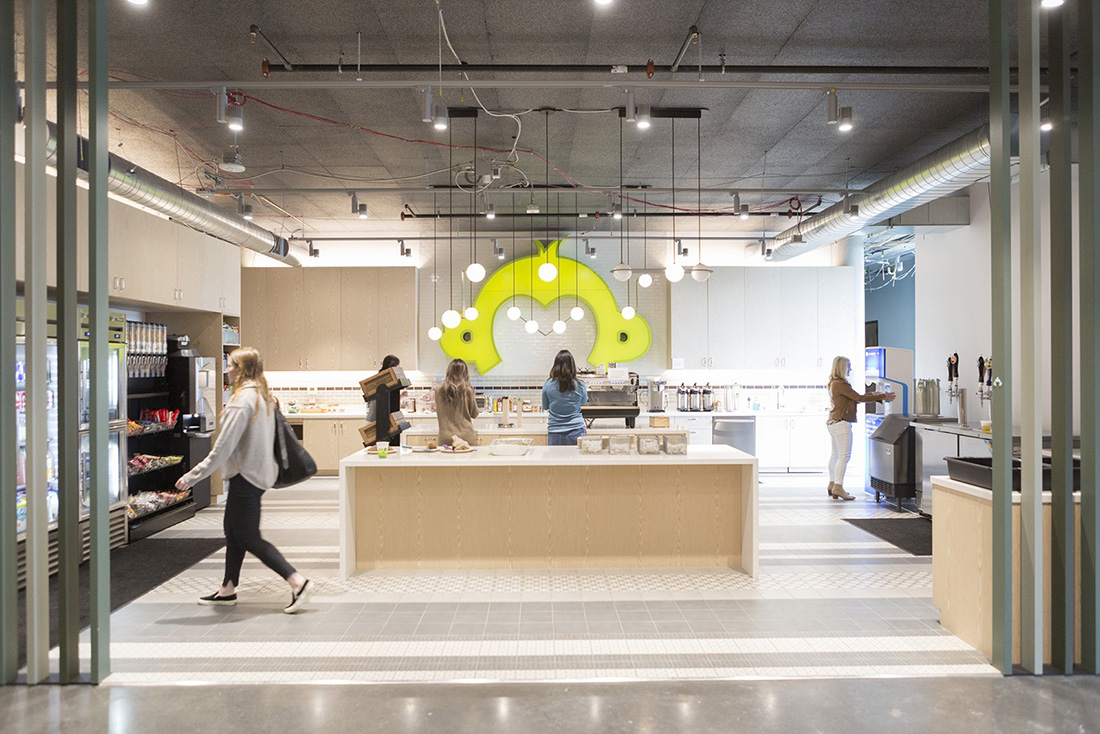 Three Ring's Design Inc.
For a company that designs games, it makes sense that

Three Ring's Design Inc.'s

office be just a bit playful, plus it also includes an awesome steampunk theme. From the sea-themed seating to the submarine silhouette dividers, stepping into their office is like stepping into another world. You can also find employee customized desks, a Victorian pool table, and even a secret passageway, as well as a game room and bike room.
The Kapor Center
The Kapor Center

office features an open gathering space, as well as a circular staircase, which leads to the living room area on the third floor. Their living room is a great place to discuss ideas, as it's complete with a curved couch, chairs and alternative seating. On the fourth floor, you'll find a space flooded with natural and LED lights, as well as a rooftop deck. If you're looking for comfortable but professional office design in

San Francisco

, look no further than The Kapor Center.
Twitter
Another great office interior design in

San Francisco

, you can also draw inspiration from the social media platform known as

Twitter

. Employees can unwind and recharge in the fitness room, yoga studio and game rooms, as well as the cafeteria that reaches the rooftop garden. Twitter's office also includes a Runway, which is rented out to startup companies who are looking to learn from this successful platform.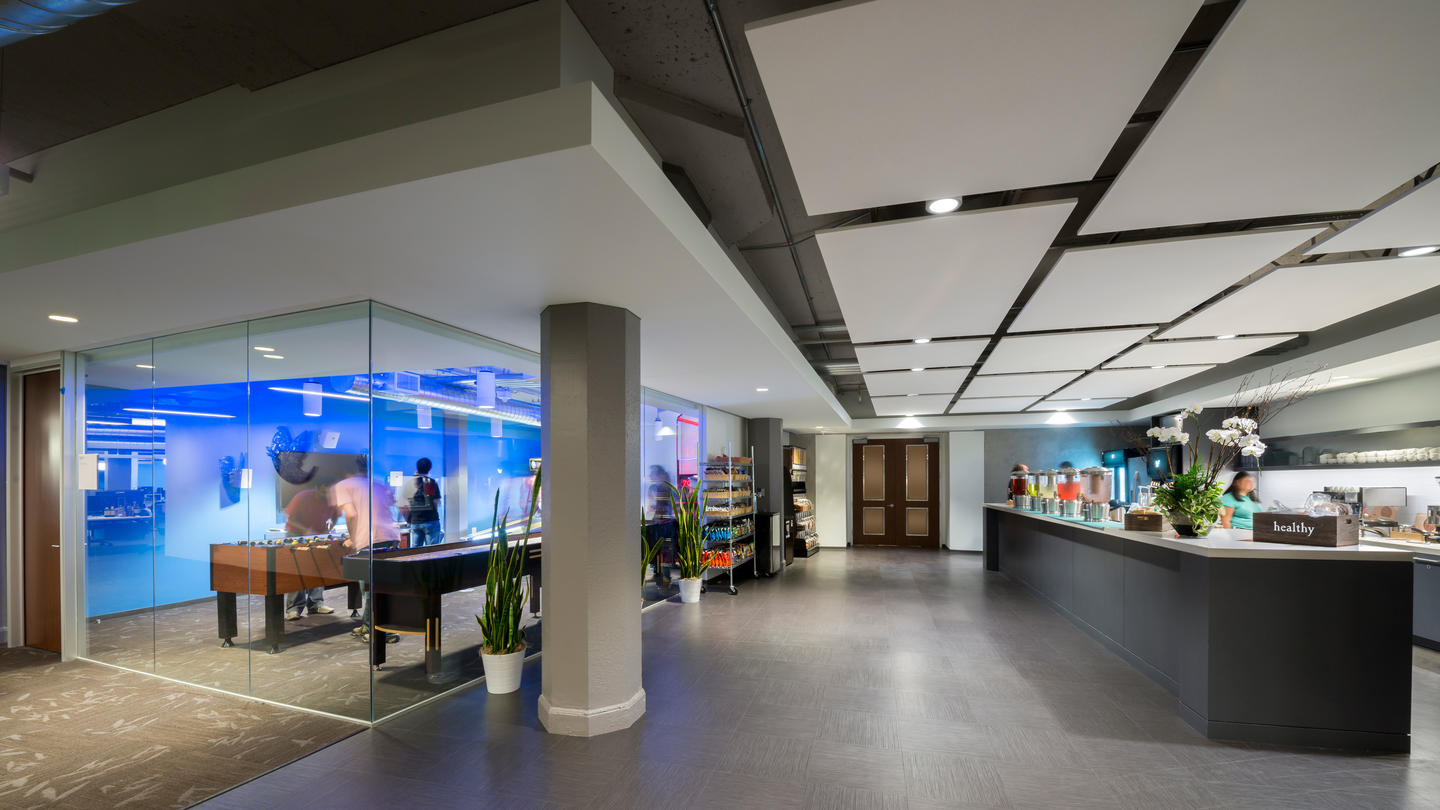 Strava
Strava

is an application that allows athletes to connect and track their progress, so it's only fitting that the upstairs office feature a carpet path and graphics of trail maps. It inspires employees to help customers stay active through their application. The downstairs area features a variety of seating arrangements, allowing the office to double as a workspace and dining area.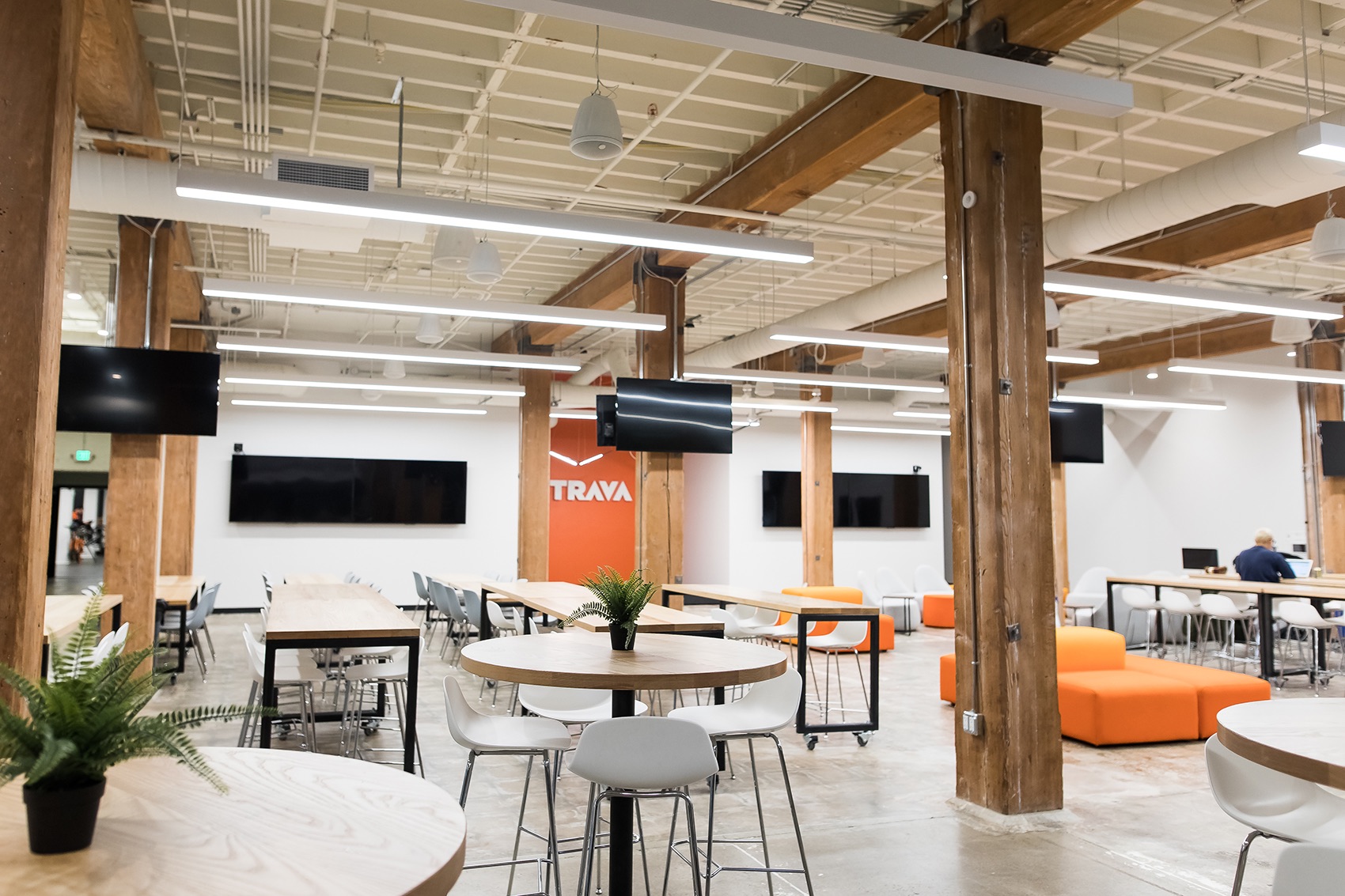 Dolby Laboratories
The office for

Dolby Laboratories

features a wall of colorful ears to showcase their passion for all things audio, which is just the start of the modern decor found in their office. It also features recording studios for creating products, as well as a small cinema with seating for testing the products. Employees also have access to yoga, meditation and fitness rooms, and they can enjoy their meals in the on-site café.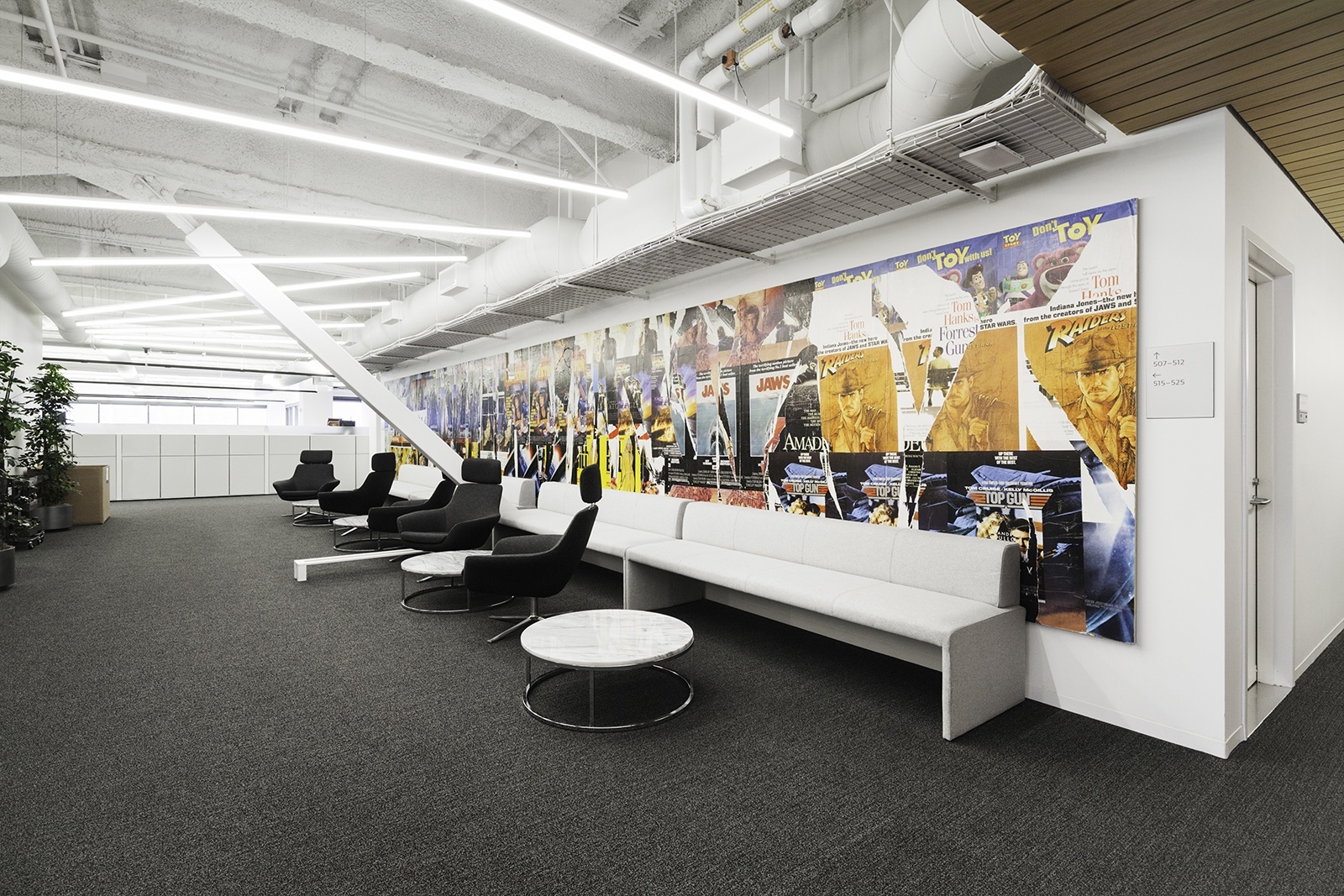 Are you ready to turn your ideal office into a reality? You can get started by contacting

Uneebo

. Uneebo offers several interior design packages that include services ranging from a floor plan to a furniture list.
Once you select your furniture, the team will obtain, deliver and assemble your pieces. When you need inspiration for your office, check out the

San Francisco

office interior design ideas from various companies.